Jennifer Egdell, BSc (Hons) MCPod HCPC Registered
Podiatry/Chiropody treatment in the comfort of your own home.
Bonnybridge, Denny, Dennyloanhead, Croy, Kilsyth, Cumbernauld
(Care home and work place packages available)
Sorry I've had to close temporarily Apologies!!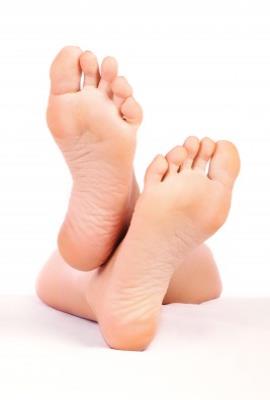 About Antonine Foot Care
Antonine Foot Care is operated by Jennifer Egdell, a Podiatrist with over 20 years NHS and Private Practice experience. Jennifer graduated with a BSc Hons Degree in Podiatry in 1998, and has also completed post graduate studies in Diabetes. J
ennifer is a member of the College of Podiatry, and is registered with the HCPC, (Health and Care Professions Council).
Having healthy feet affects our day to day lives. Sore feet can affect our mobility, mood and general well being. The average person takes 10,000 steps a day. That's 115,000 miles in a life time, enough to walk around the world 4 times!! It's therefore vital that we look after these all too neglected parts of our body. We have all heard the expression," when your feet hurt, you hurt all over"!!! Take action now and call for an appointment.
There can be many reasons our feet give us problems, ill fitting shoes, osteoarthritis, diabetes, rheumatoid arthritis, simple nail conditions, corns and hard skin. Contact Jennifer today for an appointment.